VCE-VM at Copperfield College
With all the changes happening from VCAL to VCE-VM you can guarantee that Copperfield will maintain its high expectations for all students to achieve successful outcomes. We began our transition to the VCE – Vocational Major (VCE-VM) in 2023, with focus to build an engaging program, packed with life skills. Students will get lots of opportunities to be hands on and get job ready in our fantastic new program.
What is the VCE – Vocational Major certificate?
The VCE-VM gives you practical work-related experience, as well as literacy and numeracy skills and the opportunity to build personal skills important for life and work. The VCE-VM certificate is a recognised completion form Secondary education akin to VCE. The new hands-on options for our students include VCE-VM (replacing our intermediate and senior pathway) and Victorian Pathways Certificate or VPC (replacing our foundation pathway). Your teacher or careers counsellor will help you decide which level is most appropriate for your needs. Students who do the VCE-VM are likely to be interested in going on to training at a Technical and Further Education (TAFE) institute, starting an apprenticeship, or getting a job after completing school. Those completing the VPC will need to meet certain criteria allowing them to access the more flexible pathway which is completed over a time frame suited to the students learning needs.
Students will be required to complete a minimum of 16 credits over 2 years. Fully accredited modules and units are selected for the following four compulsory strands:
Literacy and Numeracy Skills
Work Related Skills
Industry Specific Skills / VET credits at Certificate II level or above (180 nominal hours)
Personal Development Skills
 If you successfully complete your VCE – VM or VPC, you will receive a certificate and a Statement of Results that details the areas of study you have completed. If you do not complete all requirements, you will receive a Statement of Results.
What I need to know?
What are my hands on options at Delahey?
VCE – VM – a stream designed to be as rigorous as the traditional VCE but with a vocational focus getting students job ready. Students complete 16 Units of study over 2 years including the complete of VET in an industry of their interest and the opportunity for work placement. The students will complete community projects, practice and develop public speaking and get opportunities to be job, apprentice or Tafe ready.
VPC – a stream that is designed for students who may have additional learning needs, significant absence's affecting previous schooling, or students who require a more flexible learning plan. While the VPC is not a senior secondary qualification, it can be a pathway to the VCE.
The VPC is designed to develop and extend pathways for young people, while providing flexibility for different cohorts. Students will gain the skills, knowledge, values and capabilities to make informed choices about pathways into a senior secondary qualification, entry level vocational education and training (VET) course or employment.
How long will it take me to complete each course? 
Students completing the VCE-VM will be required to complete 16 units of study over 2 years.
The VPC may be completed in a minimum of 12 months. However, is designed to be delivered in Year 11 and 12 and has a flexible duration depending on a student's individual learning plan and the delivery setting. Student completing the VPC will need to compete 12 units of study.
What do I get after successfully completing the VCAL?
 If you successfully complete your VCE – VM you will receive a VCE – VM certificate and a Statement of Results that details the areas of study you have completed. If you successfully complete the VPC you will the VPC certificate and a Statement of Results. Both VPC and VCE-VM students will receive their VET certificates if they successfully complete all units of competency too.
What do I need to study?
STRAND 1 – LITERACY AND NUMERACY SKILLS 
Your VCE-Vm and VPC students will complete a program that includes literacy and numeracy subjects. These can be selected from literacy skills and numeracy skills units and/or VCE English and Mathematics units or selected further education studies such as the Certificate in General Education for Adults.
STRAND 2 – INDUSTRY SPECIFIC SKILLS
Your VCE-VM and VPC program must include components of nationally recognised VET qualifications. However, you are not required to focus on, or complete, any single VET certificate. For example, you can choose to complete various units of competency from a range of VET certificates to meet the VCAL requirements and gain experience in a range of vocational areas. The range of VET options is extensive.
STRAND 3 – WORK RELATED SKILLS
In order to develop employability skills, Students are given the chance to undertaking a structured work placement, or a part-time apprenticeship/traineeship, or part-time work. You can also study units and modules that will help prepare you for work, for example occupational health and safety or job interview skills.
STRAND 4 – PERSONAL DEVELOPMENT SKILLS
As part of your program you will participate in projects and activities in your community or school that will help develop your teamwork skills, self-confidence and other skills important for life and work. For example, your school may work with the local council to enhance parklands. The learning you gain from being involved in such a project can be counted towards the program.
At Copperfield College students will complete skills for further study during their senior year.
Main features of the program
CHASE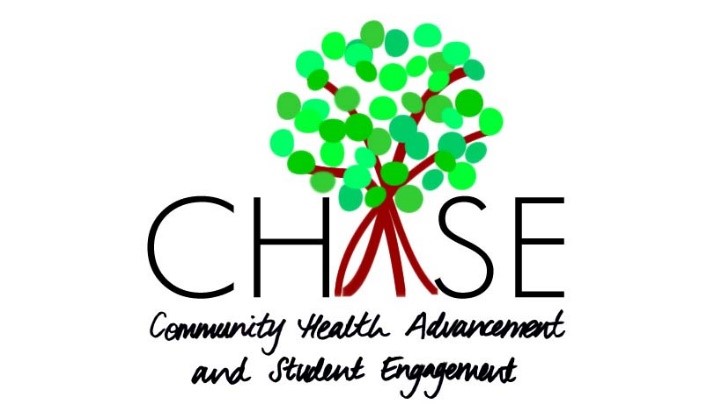 Visit chaseprogram.org.au
CHASE is an innovative not-for-profit organisation in which mentors partner with secondary schools and community leaders.
CHASE works to improve health literacy through education and mentoring.
The CHASE program fits into the Personal Development Skills (PDS) Strand of the Year 11 VM. The PDS Strand aims to develop knowledge, skills and attributes that lead towards the development of self, social responsibility, building community, civic and civil responsibility (for example through volunteering and working for the benefit of others), improved self-confidence and self-esteem, and valuing civic participation in a democratic society.
CHASE works in synergy with the VM, particularly the PDS Strand in a variety of ways.
Over the course of the school year, the CHASE mentors will deliver twelve health-related workshops to secondary school students comprising of two major phases: an Education Phase and an Action Phase. The joint efforts of students and mentors throughout the year are recognised at a Showcase event held at the school in Term 4.
Education phase workshops-
Students will learn life skills around accessing health services, drug and alcohol awareness, mental health and managing wellbeing as well as learning about healthy relationships and benefits of exercise and nutrition.
Action phase workshops
– Project proposal
– Leadership
– Teamwork and conflict resolution­
– Budgeting
– Presentations and Reflection
SHOWCASE
The showcase is a major event on the Copperfield Colleges calendar.
The showcase is an opportunity to celebrate the work of year 11 VCE-VM students and mentors.
Students are encouraged to present their projects to community members, CHASE mentors, year 12 VM students and notable local figures such as Members of Parliament.
Western Health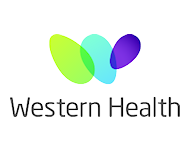 A major requirement for senior students when completing Personal Development Skills, is to be able to plan and organise community based projects. This gives the students the opportunity to complete important learning outcomes centred around employability skills of teamwork, leadership, planning and organising, time management, and decision making.
The partnership between Copperfield College and Western health has been integral to the education and the opportunity for the students to have an impact within our local community. At the start of the year students select which community project they wish to be involved in and from here they must plan and organise in an autonomous manner. Each student is assigned a role for their groups. E.g leader, support leader. Students are also supported by their Western health mentors to provide extra assistance and guidance with the design briefs, budgets, and final presentations.
This is an innovative approach to engage young people with the concept of volunteering and active citizenship. Working closely with the Manager, Community, College and Hospital staff determine the areas of most need to improve patient stay. Students complete group presentations in term 3 to the mentors, Hospital staff and community members.